Artists & Designers

Anderson Design Group
Ann Guerri
Ed Anderson
Endless Summer
Lake Art
Lakebound
Marty Mummert
Shelle Lindholm

Brick/Ghost Signs

Vintage Signs

Automotive
Bar & Billiards
Beach
Boating & Watersports
Cabin & Lodge
Farm
Fishing
Food & Drink
Golf
Hawaiiana
Holidays & Celebrations
Hunting
International
Kids
Lake
Planes & Trains
Small Barfly
Sports
This-N-That
Western
Wintersports

Barrel Ends

Cut-Ups

Automotive
Beach/Water
Boating
Fruit
Lodge
Paddles
Pennants
Professionals
Sports
Tavern & Cafe
Western
Winter

Corrugated

America

Cities & Parks
Flags
State Postcards

Matchbook Signs

Bar
Beach/Pool
Boating
Businesses
Food & Drink
Golf
Hawaiiana
Holiday
Kitchen
Lodge/Fishing/Hunting
Musicians
Pets
Ski
Sports
Trains/Planes/Cars
Western
Zodiac

Pillows

Ann Guerri
Beach
Boating
Hawaii
Lake
Lodge
Shelle Lindholm Pillows
Ski
States
Western

The Abbie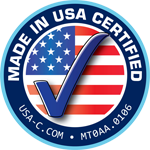 Welcome to Swing Shift Promotions, the newest division of Meissenburg Designs, innovators of American made wood and metal signs. Last year (2012) our team created corrugated aluminum signs in two sizes. This year we're creating Old Ghost Signs; vintage advertising images off brick walls from your past.
Our new division was created to care for our Corporate Custom and Promotional Customers. An Account Manager can help you choose the best styles, materials, and sizes for all your sign requirements. Our design team takes your logo and slogans, and depending on your style, can make your signs look vintage or up-to-date.
Small metal signs for promoting your Brewery, Winery, or Restaurant